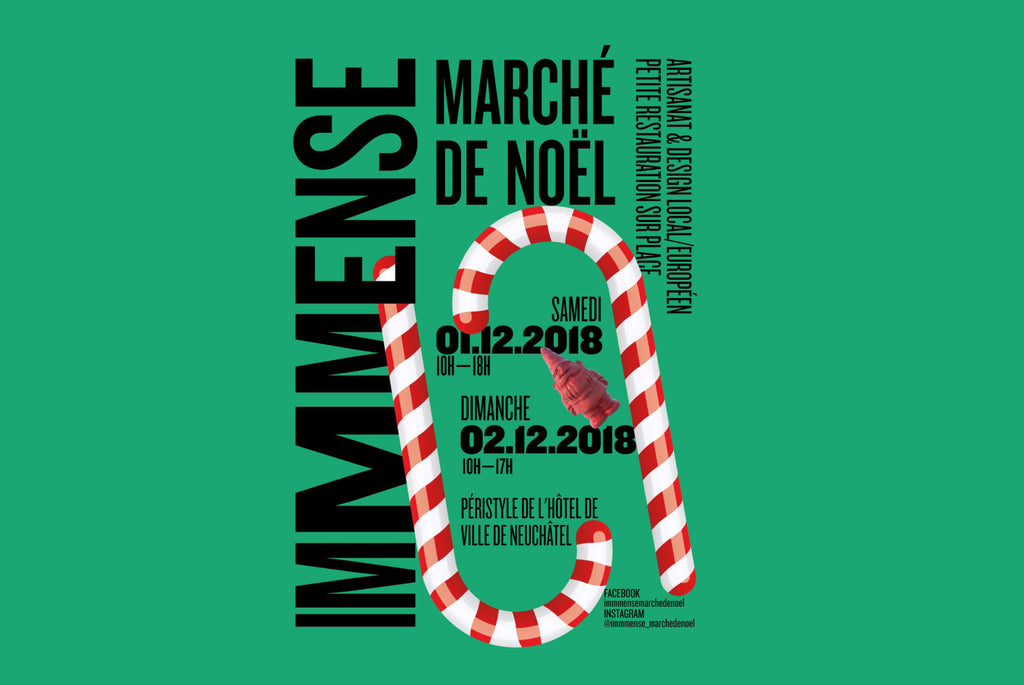 We'll be present at the IMMMENSE MARCHE DE NOËL on
Saturday, December 1st from 10 am till 6pm

Sunday, December 2nd, from 10am till 5pm
We will be selling our homemade products (granola, chili olive oil, foie gras, chutneys, patés...) as well as gifts boxes with wine from Grillette. You will be able to taste the products on site. You will also be able to purchase gift certificates for our cooking classes or register directly on site for upcoming workshops.
Original gift ideas to feast your taste buds during the Holiday season and make you happy all year long.
We look forward to seeing you there!
IMMENSE MARCHÉ DE NOËL, Péristyle de l'Hôtel de Vielle de Neuchâtel
Free entry