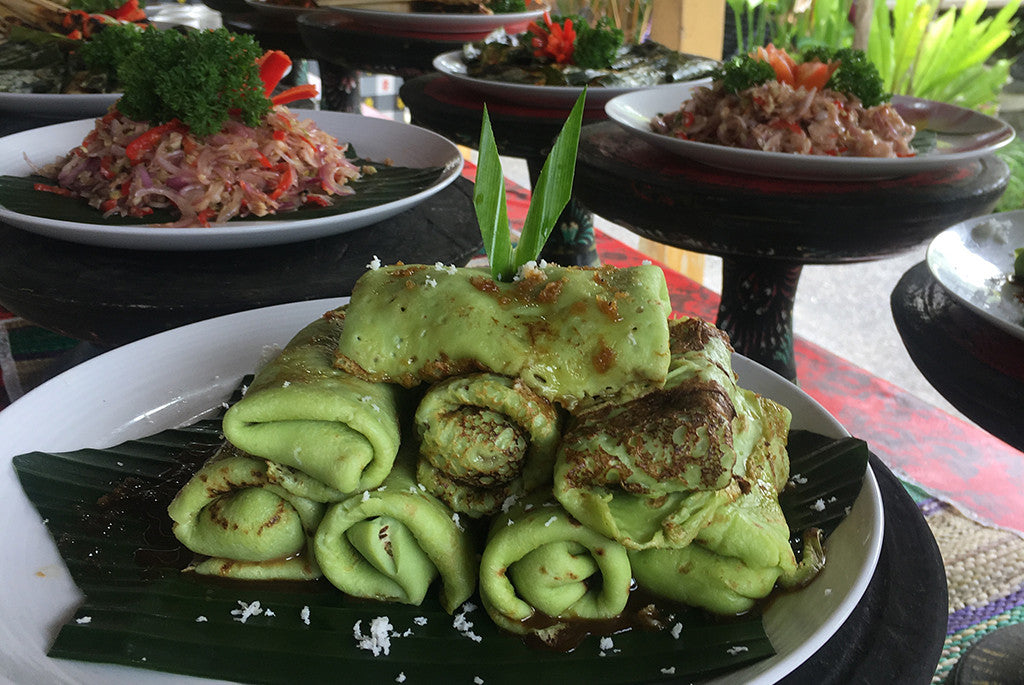 You're not going to believe us but our vacation was going to be a short one. Already after a few hours of rest, our calling for cooking was awoken...  

We must admit that the traditional dishes prepared by our nice host have tickled our taste buds and made us particularly want to discover its secrets. We went from surprise to surprise enjoying each delight. 

So we started looking for a cooking school.
The school is right next to where we're staying and very well organized. We were going to make 8 dishes in 3 hours, but first we had to go to the market to choose fresh products and to make an offering.
Spicy, colorful and varied, this Balinese cooking is worth the detour. Not less than 4 kinds of ginger, garlic, chilis and different types of oil ...as awesome taste journey that we'd love to share with you. Have a look at our videos on Instagram and our Facebook page...something to make your mouth water!
If you're interested in having us organize a Balinese cooking class, please let us know by writing to us at info@leslaboratoiresculinaires.com.