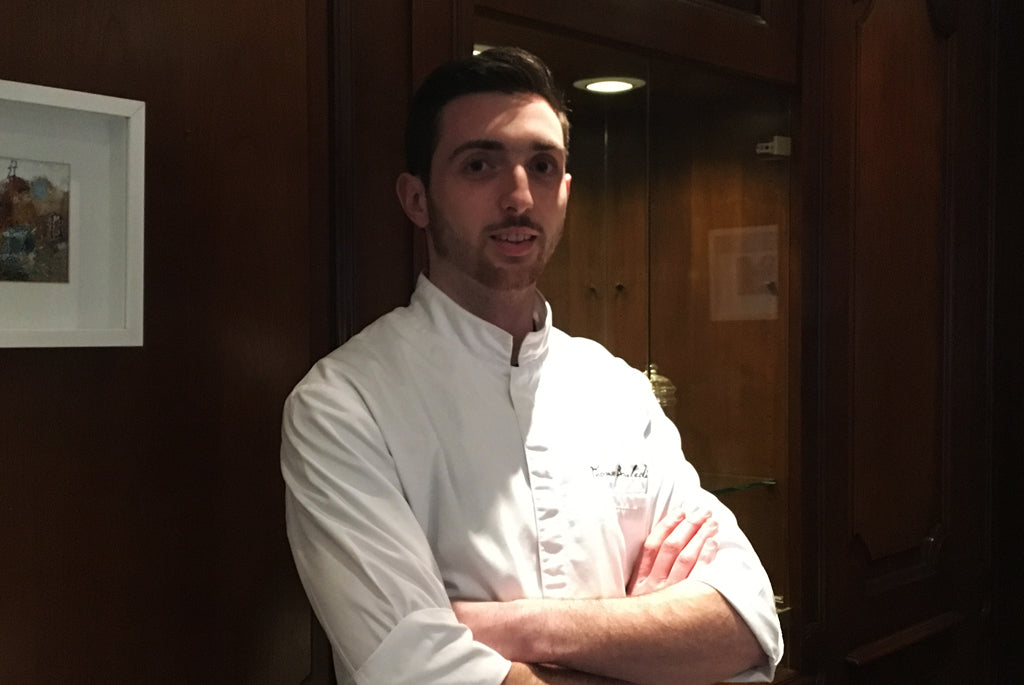 But who is Thomas Bouledin?

First of all, he is the pastry chef of the famous Pont de Brent, a 2 Michelin Star restaurant, run by Stéphane Décotterd.

Then, he is a very friendly and very down to Earth chef, whose talent did not escape the recruiters of the TV show "Who will be the next big pastry chef?", which will broadcast on FRANCE 2 starting August 29th.

He will be visiting Les laboratories culinaires for a theme course on apples and will give you his advice for a gourmet version of the tarte tatin as well as a revisited tiramisu.